Discussion Starter
·
#1
·
I posted in the Problem Finding a Holster for P380 with Crimson Trace laser guard installed, but thought I would take a few pictures and start a new subject. I think I'll be VERY happy with this rig. The sun was out and I had some time on my hands this afternoon, so humor me for including so many photos.
One thing I will mention is that I polished both pieces with Renaissance Wax before taking the pictures. I use that wax on all my leather. It added a bit of extra shine.
I'm not sure who KP is, but they did a great job on this set. I'm floored by the quality of the work vs. the price they charged. I will definitely be a return customer if I'm in the market for other pocket holsters.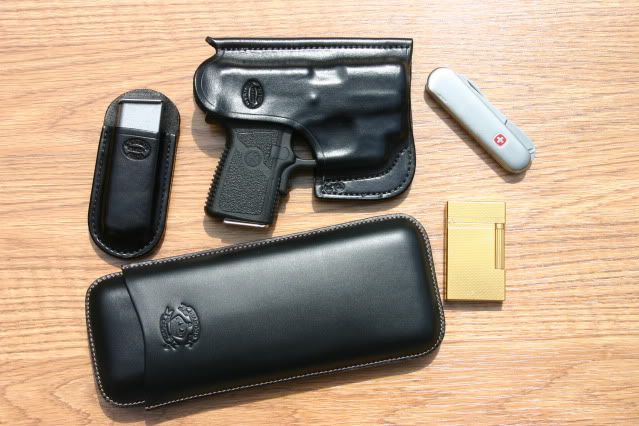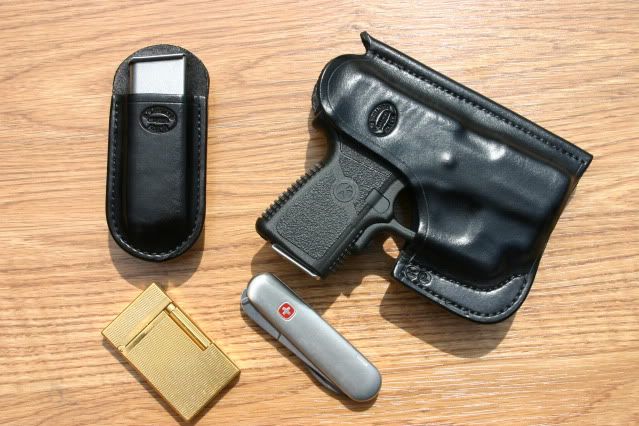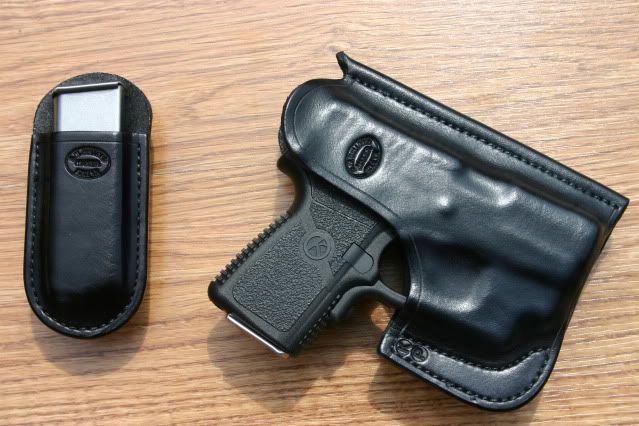 Well heck. All the pictures are too big so it kind of ruins it. Here are the direct links to the full size pictures.
http://img.photobucket.com/albums/v391/BDSBruce/Wireless/IMG_2902.jpg
http://img.photobucket.com/albums/v391/BDSBruce/Wireless/IMG_2911.jpg
http://img.photobucket.com/albums/v391/BDSBruce/Wireless/IMG_2908.jpg